DONATE NOW!
Your gift today makes our work for literacy equality possible. Help get us in more neighborhoods and keep the reading going.
JOIN US NOW
Help us spread the word by joining our email list to find out upcoming news and events involving First 25. Community awareness is key.
GET INVOLVED
Get involved in our program and see the results for yourself. It's magical how sports and Gatorade® can lead to eager readers.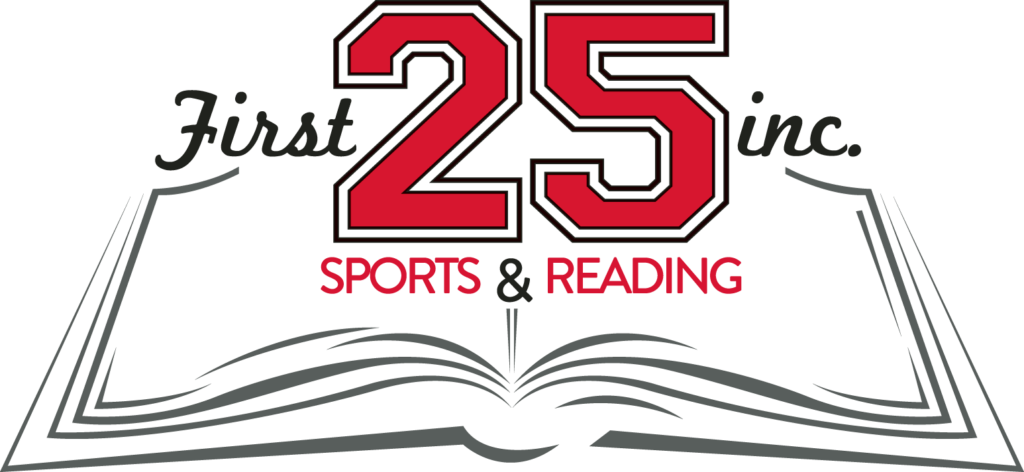 STORY ABOUT US
FROM SPORTS TO READING.
We learned if you have fun with the kids by playing sports with them, give them positive reinforcement about how smart they are, inspire them to believe they can change the country, they will read out loud. When reading out loud and hearing others do the same, the kids begin to gain confidence which leads to more reading, which leads to more confidence, and on and on.
STORY ABOUT US
VIDEO STORIES.
THE RIGHT CONTENT
THE BOOKS WE USE
A series of fictional sports books geared towards inner-city youth. We want kids to have inspiring books written without stereotypes. All-American sports stories, that just happen to be about black kids. These books wrap subtle character education around exciting, fictional sports stories that motivate kids to believe in themselves and to look forward to the future. The Last Eagle is a rhyming picture book about friendship and love. Rap Poems is a tongue twisting set of rhymes that has proven to put a smile on kids faces.
Author, Todd Hoover, has donated all books to the program.
BECOME A VOLUNTEER
NO ONE HAS EVER BECOME POOR BY GIVING
FROM OUR BLOG
LATEST NEWS
1. Entice kids struggling with literacy into the program with enthusiastic encouragement, laughter and sports. Once students are at ease...
Continue reading...
There is no doubt that slavery, like no other issue in U.S. history, has soured our great American story. In...
Continue reading...
SUBSCRIBE TO NEWSLETTER
Sign up with your email address to receive news and updates